Category Archives:
Community Stormwater Management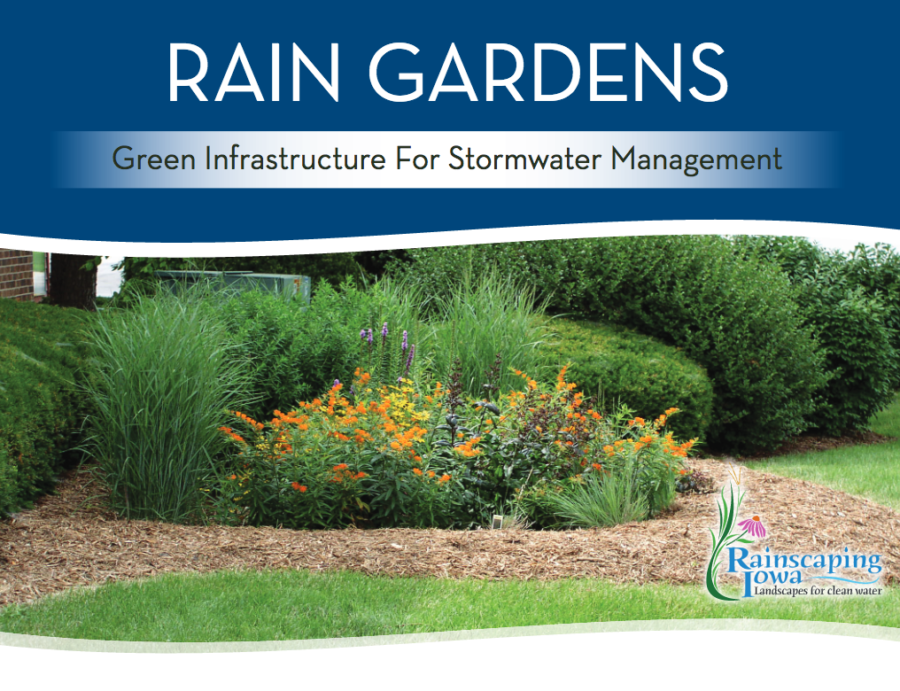 Rain gardens utilize good soil and deep-rooted plants to infiltrate runoff from a smaller area, such as a roof, driveway, or a section of street or parking lot. Often rain gardens are beautifully landscaped with brightly colored flowers that attract butterflies and other pollinators. Properly constructed rain gardens are in the natural path of runoff and are slightly depressed, but designed to infiltrate ponded water in under 24 hours. Check out Rainscaping Iowa's rain garden resources to learn more!
Rain gardens are another urban stormwater best management practice (BMP) you may want to consider using at home, at your business, or in your community! To learn more about urban stormwater BMPs check out Rainscaping Iowa, a project of the Iowa Storm Water Education Partnership.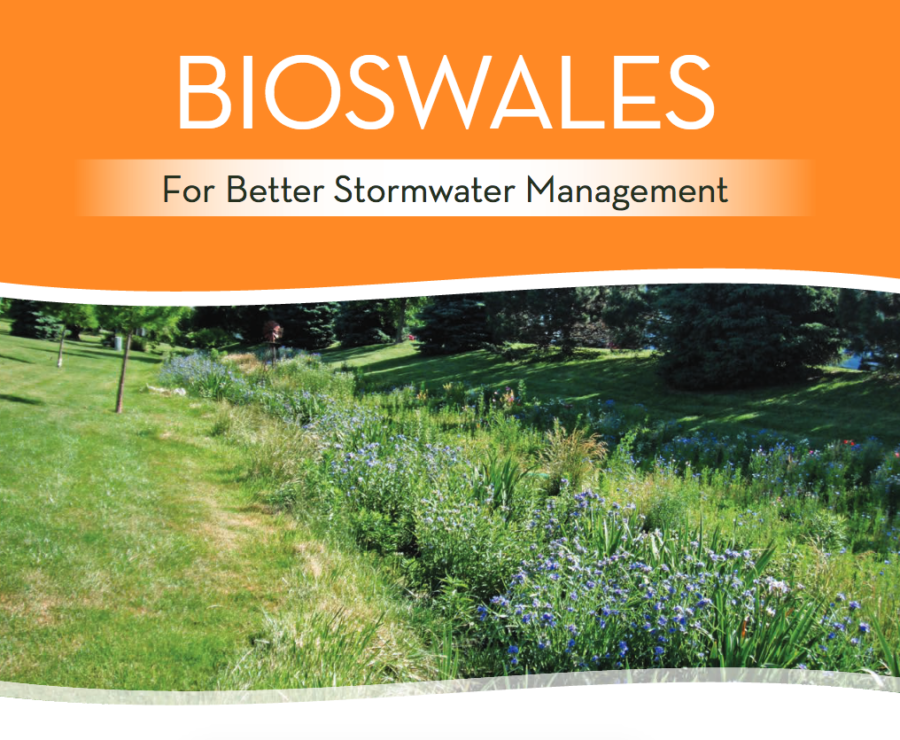 A bioswale can be used in place of a traditional storm sewer. Planted with deep-rooted native grasses, flowers, and shrubs, bioswales beautify while helping water filter and infiltrate. Bioswales work best when they are placed in existing drainage areas. By design, bioswales infiltrate frequent smaller rain events and convey heavy rains in a non-erosive manner. They do not hold water on the surface for extended periods of time. In fact, bioswales can be a good solution for areas that have problems with ponding and standing water. Learn more about bioswales at RainscapingIowa.org!
Bioswales are just one of many green stormwater management practices that communities can implement. Check this page for more examples, or visit the Iowa Storm Water Education Partnership's website to learn more!