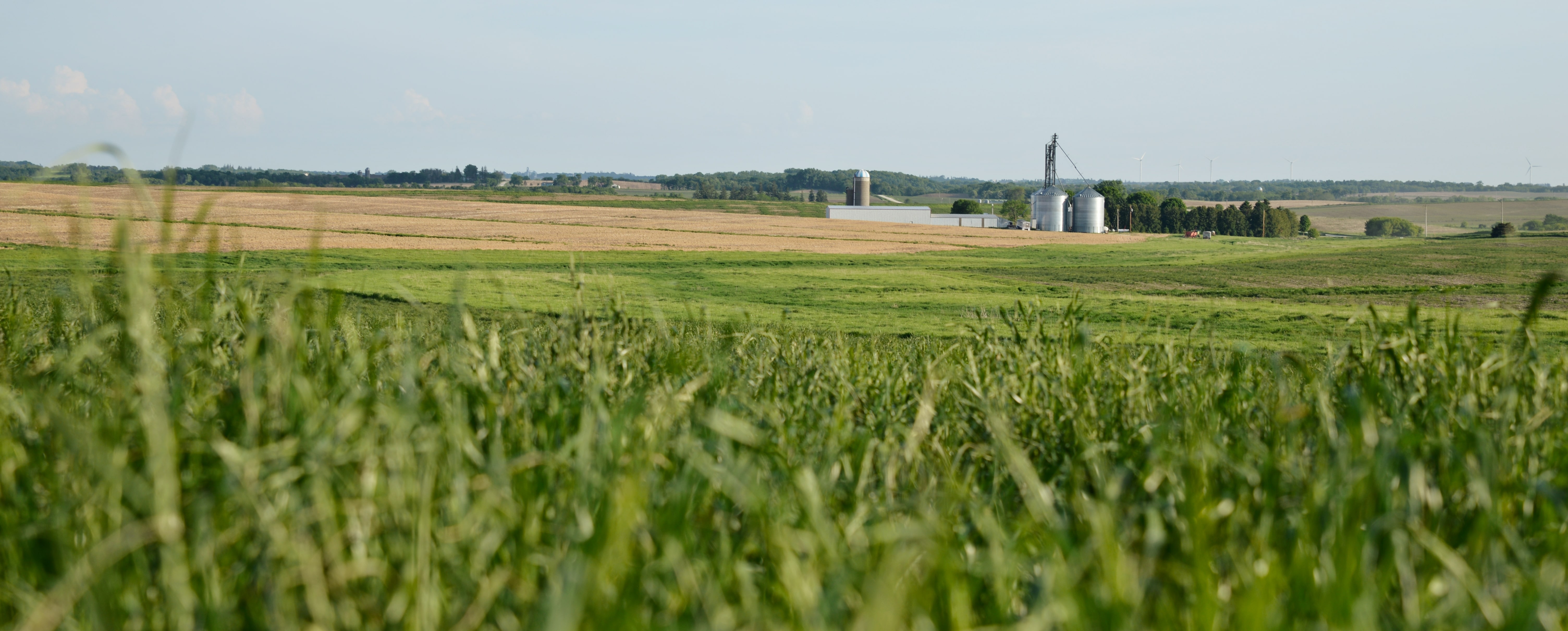 Photo courtesy of Jessica Rilling
Current and potential land use in the Upper Wapsipinicon River Watershed are important considerations for landowners and watershed residents. Current land use is greatly influenced by physical characteristics that can be measured, quantified, mapped or observed, such as soil type and soil health, the presence or absence of karst features and depth to bedrock, field slope, the size of the field, the size of farm, the cost/market value of inputs and outputs, absentee landownership and other factors. However, other, less tangible or quantifiable factors also influence land use including the influence and pressures from family, neighbors and peers, the sense of tradition, social pressures, religious beliefs, personal priorities, access to new education and information, and other factors.
The Story Map below provides information about some of the physical characteristics of the watershed. A survey of landowners provides some input to the less tangible factors, which are equally important.
Watershed Resilience Plan